Welcome to our site
In the immediate vicinity of Asciano, lies the farm Paradise overlooking the stunning landscape of the Crete Senesi area of Tuscany, located halfway between Chianti and Val d'Orcia
Check Availability And Rates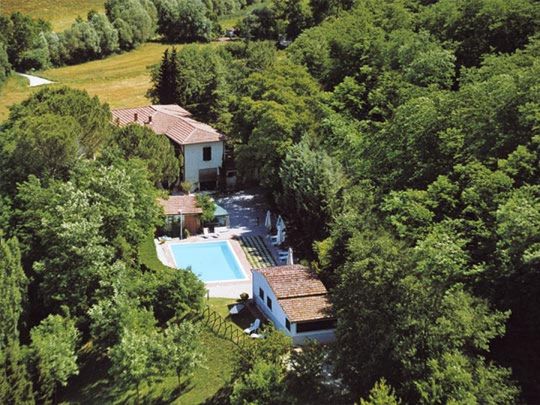 Farmhouse
Very close to the nearby of the village of Asciano you'll find the farmhouse Paradiso, which overlook on the wonderful sceneries of the siennese Crete, this is the part of the province of siena, between the Chianti and the Valdorcia area also called "Accona desert" which is extended from the periphery area of Siena up to the Monte Oliveto Maggiore Abbey. During the summer period never ending fields of wheat or sunflowers are spaced by spots of the red poppies and the yellow of the turnips, that after the threshing assumes a sort of "african appearance".

In this uncontaminated area you may spend your holidays deeped in a complete relax and in contact with the nature and the culture. The farmhouse has availability of six apartments of various sizes, everyone furnished with ancient pieces of our family, but with a modern and well equipped kitchen; it's the perfect place even during the winter for a week end thanks to the proximity of the thermal baths of Rapolano Terme.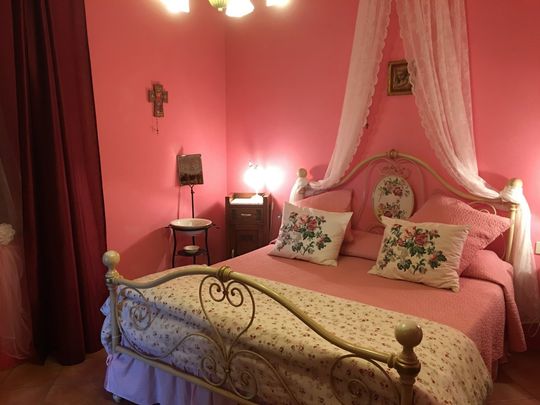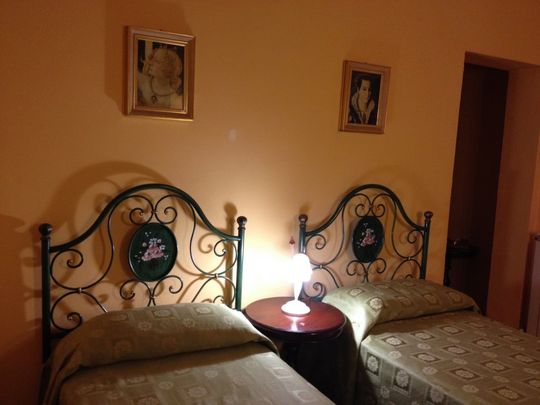 FARMHOUSE PARADISO
Since the 90' years the farmhouse Paradiso is an important point of reference for the motobikers and the bikers, who came from every part of the world to visit this part of the Tuscany with its wonderful landscapes.

The owners Fabio and Maria Teresa, who has tuscan origin for a lot of generations, live in the farmhouse and are available for all the guests who wants to know the traditions and the habits of this area. In the farmhouse, there is a small restaurant, reserved to the guests, open all year long where is possible to taste the flavors of the old and genuine tuscan and siennese recipes and spend nice evenings tasting the wines of the region.

The farm diveded in two estates produce its own extra virgin olive's oil, tuscan red wine IGT, also poroduces honey, fodder and some vegetables during the summer period.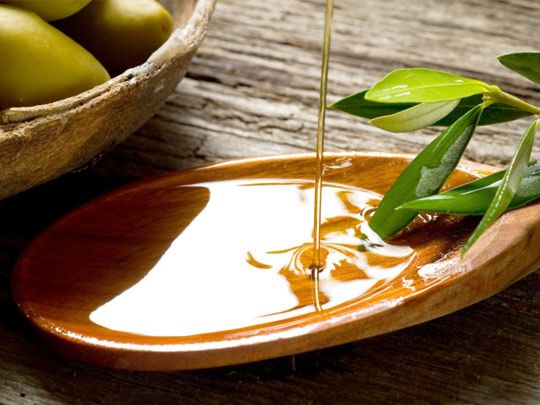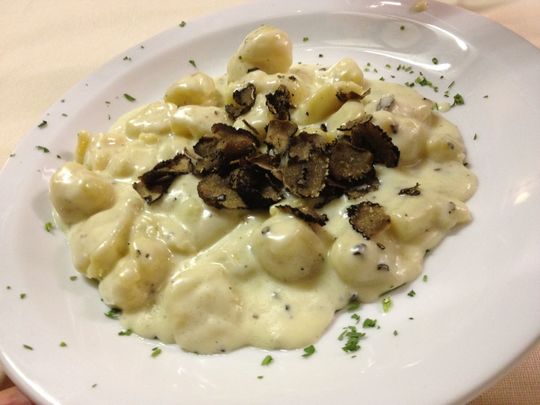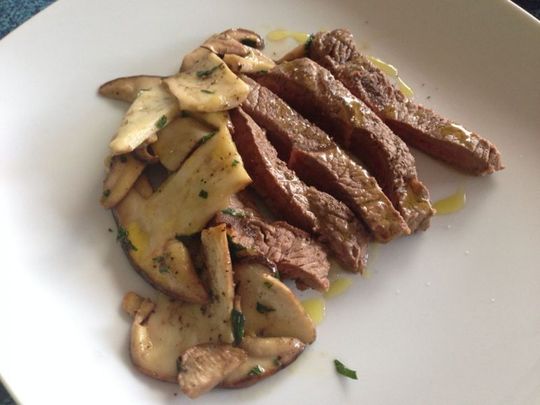 RESTAURANT
Great part of the success of the farmhouse is due to the typical tuscan cooking reserved to our guests. Its usual for our clients came in our farmhouse during the low season, for a week end to taste the recipes of the tuscan tradition, the olive's oil, the New wine.

For all this reasons the autumn here has a particular flavors, it's the perfect period for the dumplings with truffles, fillet of beef with mushrooms, pappardelle with wildboar sauce and pici (hand made pasta) with meat sauce, all served with our wine.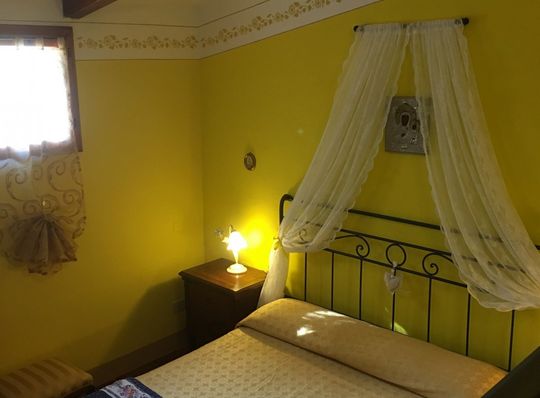 Ground floor, large 30sqm, a double room with single bed, bathroom with shower and small private out…
Arrivati alle 20 30 e senza prenotare. Ci hanno assegnato una bellissima camera e preparato un'ottima cena. Al mattino colazione spettacolare. Gentili e simpatici. Peccato essere potuti restare solo una notte. Consigliatissimo.
Walter P, maggio 2017
Svolgo con passione e diligenza questo ruolo in Trip Advisors. Cerco di essere obiettivo , senza nessun tipo di influenza di amicizia o parentela. Bene, ciò premesso , questo posto è in assoluto al primo posto , secondo i parametri che un cliente si aspetterebbe da un agriturismo, dove dormire e man…
Olmo900c, maggio 2017
Eccellente la location a due passi da Siena dalla val d orcia dalle terme da tutto .,, (un vero paradiso ) solo affacciarsi dalla verandina delle camere poste al piano superiore vale la spesa :.si vede L eroica e tutte le vallate tipiche dei paesaggi toscani .. una cartolina da ogni angolazione .. c…
tatianaESMA, aprile 2017
Viaggiando in fondo cerchi casa. Asciano e' la Toscana che rimane lieve come cento anni prima del sentire di massa, Girarla e' rivivere cio' che ha reso grande una regione che ha reso grande l'Italia intera. Se hai la fortuna di soggiornare al Paradiso, potrai avvertire la forza di un popolo che ha …
Aldo S, aprile 2017
Un angolo di paradiso nella campagna senese. Ci siamo stati con un gruppo di amici. Dispone di diverse tipologie di stanze per tutti i gusti con scorci nella campagna sottostante. Abbiamo cenato con veramente piatti e sopratutto sapori veri e genuini. Il primo eccezionale con un ragù di quelli veri,…
Max B, marzo 2017
Siamo un gruppo motociclistico romano "BIKERSINASCE" e cercavamo un agriturismo per dormire e mangiare situato vicino al tracciato dell'Eroica. Individuiamo questo agriturismo ben recensito, contattiamo il proprietario e richiediamo un preventivo. Ci trasmette subito un senso di fiducia, e dopo aver…
StefanoDito, marzo 2017
Ottimo agriturismo,vicino alle terme raggiungibili via macchina in nemmeno 20 minuti,molto carino e curato nei dettagli. ..personale gentile e disponibile..vi abbiamo trascorso una notte ,rapporto qualità prezzo ottimi..non.avevamo prenotato la colazione,ma visti i dolci che venivano serviti ce ne s…
giadivet92, marzo 2017
Agriturismo immerso nel verde e nella tranquillità a circa 15 minuti dalle terme di Rapolano e a pochi passi dal centro di Asciano. Posto molto accogliente e pulito. Titolari molto cordiali. Colazione molto abbondante e familiare.
steguidi1979, novembre 2016
Frequentatori abituali delle terme di Rapolano, questa volta abbiamo deciso di fermarci a soggiornare per un weekend nella zona. Siamo stati fortunati, perché al Paradiso, abbiamo trovato, oltre che una bellissima camera, una colazione incredibile e dei proprietari molto gentili e disponibili. Da no…
beduen, novembre 2016
Faccio tappa anni in questo meraviglioso agriturismo, Fabio e la moglie ogni volta ci coccolano con la loro gentilezza e disponibilità, ti fanno sentire in famiglia.lo consiglio il posto merita di essere visto e per il fatto gastronomico non ce paragoni colazione super e pranzo e cena con piatti tip…
BmwBergamo, settembre 2016 Our farmhouse has a 6 for 12 meters swimming pool, a wide and furnished garden, private parking, games for children, ping pong table, and barbecue. We have an agreement with the thermal baths of Rapolano and the near "bike center".

In our Resaturant, we have a room for tasting and one with TV sat.
WI FI and internet point are free.
All the linen and the cleaning are included in the price.
The heating is paid upon the use.
All apartments and all rooms are air conditioned

BED & BREAKFAST

In the bed rooms the breakfast is including in the price. For the apartment by request is possible to have the price with breakfast included, worthly during short stays in our farmhouse.
From North:
Take the exit Firenze - Impruneta of the A1, and then take the highway for Siena and follow the direction for Arezzo – Perugia, after few kilometers take the exit Taverne d'Arbia, here begin the panoramic road of the 'Crete' for 16 km. Arrived in Asciano, at the roundabout follow the indication for the Strada del Piano

From South:
Take the exit Val di Chiana of the A1, and then take the highway for Perugia – Siena in direction of Siena and take the exit Asciano. After 8 kilometers, arrived in Asciano follow the direction for Siena, passing through the whole village, at the roundabout follow the indication for the Strada del Piano

Address:
Strada del Piano, 32
53041 Asciano (SI)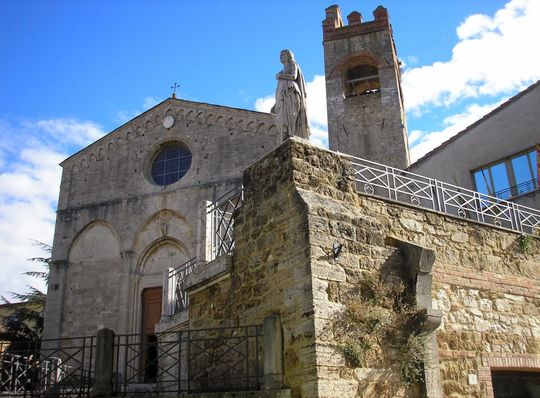 Asciano is located about 30 km south-east of the capital, in the heart of the Crete Senesi. The curr…
Fill the form to receive more information
Attention all fields are required! Privacy Policy
Strada del Piano, 32 - Paradiso
53041 Asciano (SI)
P.Iva: 00745440529

Tel. +39 0577 718586 - Fax +39 0577 710014
E-Mail: info@agriturismoparadiso.it